Swimming Pool
The PMC Swimming Pool is open and will remain open daily until the weather turns cold. All members and guests MUST sign a Swimming Pool Waiver in order to use the pool. Youth ages 13-17 may swim alone if a Parent/Guardian Waiver has been signed. Ages 12 and under must have parent/guardian supervision.

Please note that there will be no lap swimming Saturday and Sunday morning July 14-15 from 8-9 a.m. due to the Santa Barbara Swim Team training and free swim clinic taking place at the PMC pool. For details, please see below.
Please click here to view additional swimming pool information.

2018 PMC POOL SCHEDULE


8-9am Daily--Lap Swim (ages 18 and up)
9–10am Tuesdays & Thursdays--Water Aerobics
10am–7pm Daily--Open Swim
7pm–8pm Daily--Lap Swim (ages 18 and up)

IMPORTANT REMINDERS:
Pool will remain open until freezing temperatures occur (Sept/Oct)
NO LIFEGUARD IS ON DUTY.
PMC pool attendants provide the following services:
* Checking member/guest cards
* Cleaning the pool and restroom and making sure rules are followed.
Membership or guest cards are REQUIRED to enter the pool area.
A membership card allows a member to bring up to 6 guests to the pool.
A guest card allows one person into the pool area (every guest needs his/her own card).
Every guest and member must sign a waiver (once a season).
Ages 11 and under require adult supervision.
NO alcohol is permitted in the pool area.
No sports equipment (footballs, etc.) are allowed (for safety), and no floaties larger than 3 feet are allowed.


2018 Water Aerobics
Super Stef's Water Aerobics Summer Schedule:
Tues & Thurs: 9 – 10 a.m.
Price: $30 per month (8 classes included)
Please contact Stefani Neeley to reserve your spot!
661-242-2041
Superstef7@gmail.com
Water, water everywhere! Working out in the water is one of the most therapeutic activities one can take part in. Water aerobics builds cardio, strength and resistance all while being easy on the joints and in a cool and relaxing atmosphere!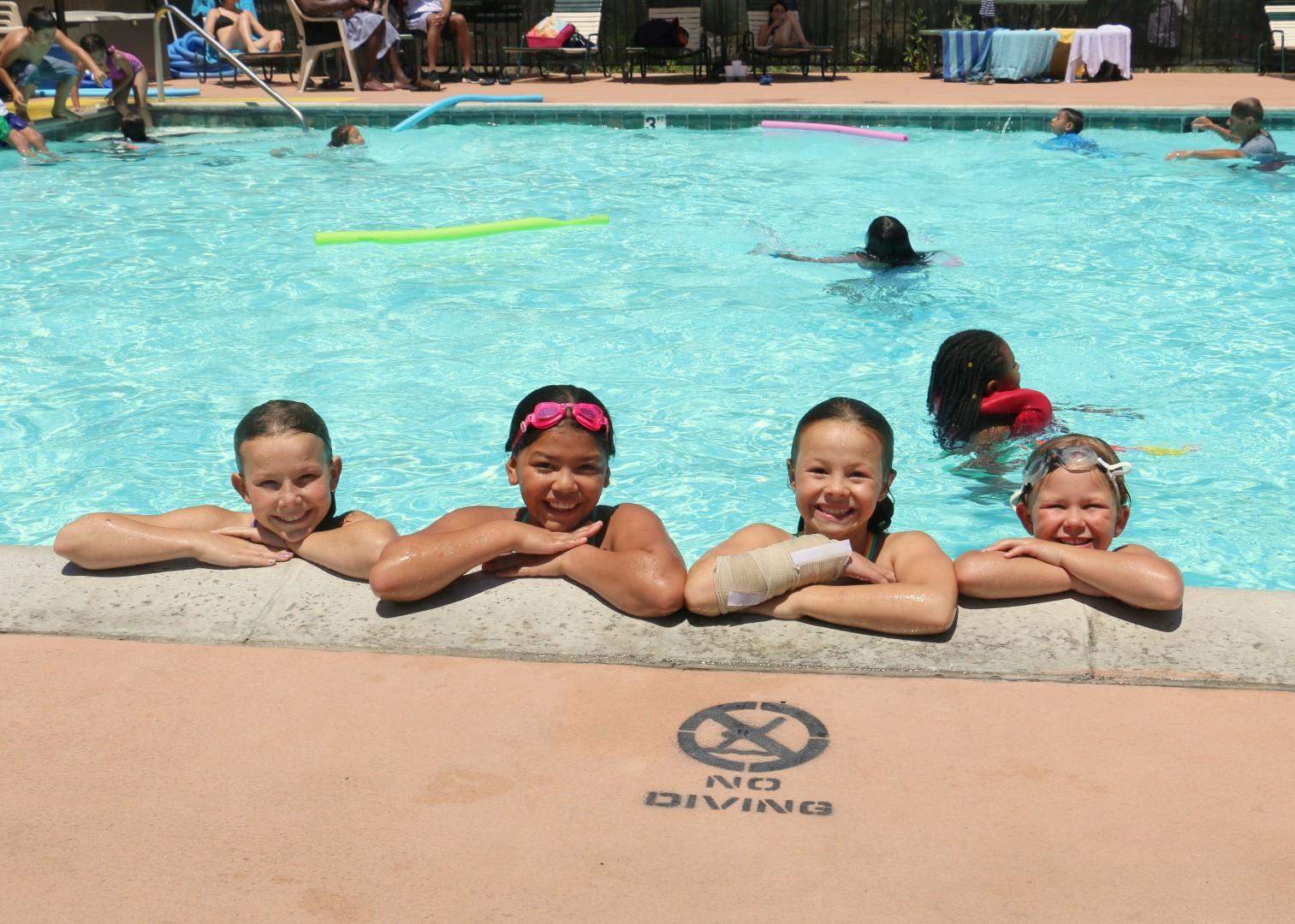 Click here to member login to pay pool/water aerobics fees.