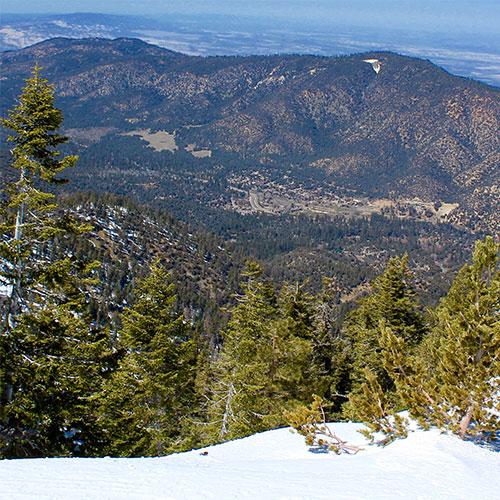 The above bird's-eye-view photo of PMC was submitted compliments of Brian Donnelly.
Community Resources
Pine Mountain Club Post Office
16321 Askin Drive
Pine Mountain Club, CA  93222
661-242-4009
HOURS of OPERATION:
Monday through Friday
10:00 a.m. – 12:00 p.m. and 1:00 p.m. – 3:00 p.m.
Saturdays
10:00 a.m. – 12:00 noon
Closed Sunday
Major federal holidays are observed.
Kern Fire Safe Council
This organization works to keep the mountain communities safe from wildfire.
www.kernfiresafe.org
Local Bus Service/Kern Transit
April 2023 Update
PMC has bus service again. Use Dial-a-Ride to travel to any of the other mountain communities. Catch Route 130 in Frazier Park for trips to the Tejon Outlets, Bakersfield and Santa Clarita.
Dial-a-Ride guidelines and route 130 schedules are available in the clubhouse Lobby. For more information and for Dial-a-Ride appointments, call (800) 323-2396. Press (1) to talk to a live dispatcher.
Let's Live Local/Wood Pellets
Let's Live Local (LLL), a Mountain Communities nonprofit, is an organization dedicated to life on the mountain.
Each year, LLL offers Golden Fire wood pellets delivered to your home during the cold months. To order 2 tons (100 40-pound bags) on two 4x5 pallets, contact Vicky at 661-242-6988 with your name, phone number and cross streets. For individual bags of Golden Fire wood pellets, contact Debra at 310-704-9020. Pay by check, cash or Venmo.
There are several hundred PMC residents ordering wood pellets as of the winter 2023 season; street-designated orders will begin in August 2023.
Schools:
Peak 2 Peak Mountain Charter
TK through 8th Grade
3057 Cerro Noroeste
P.O.Box 6810, PMC 93222
242-3811
 
El Tejon Unified School District
Middle school in Lebec
4337 Lebec Rd, 248-6680
 
Frazier Mountain High School
700 Falcon Way, Lebec, 248-0310
 
Frazier Park School
Elementary School in Frazier Park
3149 San Carlos Trail
245-3312
 
Gorman School
Elementary/Middle School in Gorman
49847 Gorman School Road
248-6441
Mil Potrero Mutual Water Company
Pine Mountain Club is served by the Mil Potrero Mutual Water Company. Please contact MPMWC directly with any water-related questions.
 
Mil Potrero Mutual Water Company
16275 Askin Dr.
PO Box W
Pine Mountain Club, CA 93222
Tel (661) 242-3230 – Fax (661) 242-3232
Pager/Emergencies (661) 307-1031
Website: http://www.mpmwc.com
Churches:
Pine Mountain Christian Community Church
16301 Askin Dr.
Pine Mountain Club, CA  93222
(661) 242-1025
Website: www.pmccc.org
 
Email: [email protected]
Sunday Celebrations:
10:00 a.m. — Worship for all ages
Ministries: Children's Sunday School, Small Groups, Women's Ministry, Men's Ministry, AWANA, Nursery
 
Pine Mountain Bible Church
16321 Askin Dr. (above the Post Office)
Pine Mountain Club, CA 93222
(661) 320-3033
Website: www.pmbc.church
Sunday Services:
10:30 a.m. – Worship for all ages
E-mail: [email protected]
For information about filming in Pine Mountain Club, please click here for the PMC Film Permit Application.